Welcome to my website! I'm R.J. Van Cleave, a wife, a mother, and an indie author. I write Contemporary Romance novels where the men are strong, the women are stronger, and love always wins. All of my books are stand-alone, full-length novels, and while they can be read in any order, the characters do overlap. My heroes are a little rough around the edges, but they eventually get things right with their women. My heroines are not model-perfect, and even though they have kick-ass attitudes, they learn it's okay to lean on their men. HEAs (happily-ever-afters) abound, but you may laugh, cry, and get a little angry along the way!
I'll spotlight any news right here, so please stop by often to see what I've been doing!
---
My fourth novel, Desires, is  LIVE! This book concludes my MacLane Family series and is the story of Bree and Gavin.  The eBook is available at the following eBook retailers:
---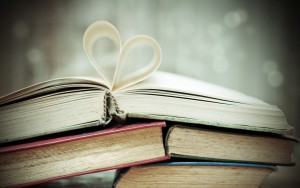 WORK IN PROGRESS…
I am currently working on a romantic comedy that I have called Miller Luck. It's been floating around in my head for awhile now and needs to have its story told.
Tessa Miller has had her share of bad luck when it comes to finding love. When her date from Hell winds up murdered in her bakery, Tessa figures she's down for the count. Until she meets the sexy homicide investigator in charge…and then learns he's married. Too bad the detective who takes over isn't quite what she expected.
Detective Ryan Miller has lived a charmed life until his fiancee suddenly dumps him, and a murder investigation involving one quirky, but too-sexy-for-her-apron, baker lands in his lap. It gets even more interesting when Ryan discovers there's a hell of a lot more to Tessa than meets the eye.
---
And just for fun, here are a few teasers from my first three books:
Demons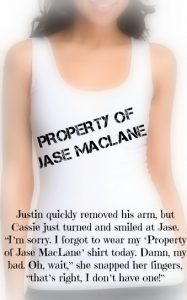 Damages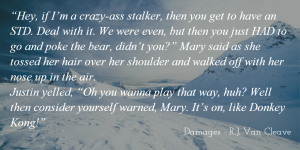 Deceptions